Challenge yourself to reach new levels of ability and performance.
Dan is the founder/operator of K-Zone Academy & Kopitzke Baseball, generating superior baseball athletes for over 15 years (2008-present). Dan's work with professional and amateur baseball athletes is driven by a passion for guiding these athletes to go far beyond the limits they thought they had, both physically and mentally.
"My main focus is to develop Superior Baseball Athletes with respect to skills, abilities, health, resilience and mental toughness. I believe we are human first which means in order to excel in baseball we must possess and enhance basic human movement skills. Without even these basic skills, we are risking health or performance or both."

Dan works with athletes who possess the desire to play at a high level and are interested increasing their capabilities, skills and capacity to work and perform. He makes the training fun and interesting and teaches athletes how to make lifestyle changes that align with their goals.
Blending his engineering background, research experience and baseball knowledge, he continues to develop innovative methods to measure and quantify the effectiveness of his training programs.

"I still enjoy playing the game and competing. I feel better now than I did in my 20s and continue to improve my capabilities and capacities. I practice what I preach. I know that my athletes appreciate that and "buy into" the concepts and methods we use because of it."

"I am married to the beautiful and talented Natalie. Our four adult children are thriving and bring us joy. We enjoy traveling, paddling, hiking, music, spending time outdoors, staying healthy and vibrant. We spend most of our days pursuing life passionately." ​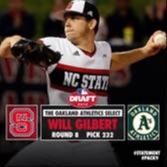 WILL GILBERT, Oakland Athletics


"Training with Dan Kopitzke has been paramount to my success as a baseball player. Over the years since I've been training with Dan, many things have changed; locations, configurations, the weight lifting and throwing programs have been altered and improved many times over. Athletes have come and gone. The constants have been the passion that drives Dan Kopitzke to continually become a better coach and the competitive spirit of the athletes he works with. Dan is passionate about providing all the resources necessary for the players to reach their full potential, which breeds better players and better people."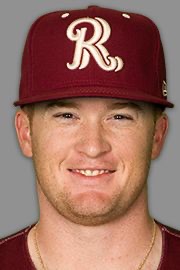 TYLER DAVIS, Texas Rangers


"I started training with Dan after my 2016 professional season. I was a transplant from the west coast and researched to find someone that would help push me to try new things, get myself out of my comfort zone.
Dan has helped me to grow as a professional, to have a better understanding of how my body works best as a baseball player, as well as collecting data about how I perform to optimize my skill set on the field of play."
BRIGHTON HUDSON, University of Mount Olive


"The past two Summers with Dan Kopitzke have changed my baseball career astronomically. While having had success with baseball prior to starting the training process with Dan I was at what felt like my limit of potential for the knowledge I had at the time. That was not the case. From day one I was evaluated and my limits began to be pushed and tested each and everyday. Within one Summer I went from being a "Soft Lefty (82-84)" into a legitimate "Upper 80's LHP" even touching my first 90-91's. None of this would of been possible without Coach Dan. 
​His training protocol is unmatched by any other facility I've ever been to or heard of."
CORY HARRILCHAK, 

Atlanta Braves, Miami Marlins

​"I believe working with Dan Kopitzke is the best way to improve your baseball skills in part because of how thorough Dan is when it comes to Athletic Training. I can personally attest to the fact that he creates the workouts based on each players individual needs. He identifies where mobility deficiencies are while helping players to address and improve those areas - translating to increased athletic ability and a higher ceiling for development. "
Coach Ron Wolforth, founder of Ron Wolforth's Texas Baseball Ranch and Pitching Central.
"Dan Kopitzke is in the top 5% of all that I see in the USA in pitching instruction. Bottom line....Dan gets it- He understands the connection between athleticism, mechanical efficiency, mobility, flexibility, functional & skill specific strength, scapular health and strength balance...and nutrition/rest/recovery...and how it relates to enhancing or improving the performance of those in his charge."