SBA On-site Camp
 

4 Available Weeks Remain!
PLUS 
On-line Guided 

Training

 Course for the remainder of the year.
SUPERIOR BASEBALL ATHLETE
Scale Up
Your Summer Training
The Nation's #1 Individualized,  Progressive Camp for Pitchers and Position Players
includes
online guided training course for continued support and training for the remainder of the year.   
Takes place at Method Park in RALEIGH, NORTH CAROLINA for Rising Freshman through College
*younger players will be approved on a case-by-case basis.
"I learned many things from our first week. Many things that we did including balance beam, hanging, get ups all can be implemented and trained throughout my day even walking barefoot. You don't always need specific equipment but rather 'use what I have'."
"Sprinting and other skills can be trained by playing games and I really enjoyed this. It made it more fun and relaxing and I felt I focused more. With my throwing I learned about my high elbow and late rotation. These are key things I can work on and improve on. The ropes really helped me to understand the importance of being relaxed and aware of my surroundings."
"Owning a movement and not just doing it will allow me to correct and know how my body works. Most importantly I need to have intent in things I do so I can get the most out of it and not waste time and not get better."
*   *   *


4 Available Weeks Remain
Expedite your physical development and skill improvements with the camaraderie of like minded athletes. 
SBA Camp Blueprint
Each Athlete is Unique
ASSESS >
A series of comprehensive assessments will be performed to identify your strengths and weaknesses.
1
PRIORITIZE >
Pairing your needs and goals, we'll determine what's most important for you to work on first.
2
PERSONALIZE
Your customized training plan will be created incorporating your specific needs, priorities and goals.
3
Performing at a high level on the baseball field day in and day out requires
MORE

than time on the practice field and in the weight room.

In your first three days of this action & information packed camp, we will get to work on what is really required to keep your body ready and available to perform at or near your peak every day.
And you'll learn much more than the basics!
Expect to address topics such as:
What you do to train and prepare yourself for a game is important - not all exercises and drills are created equal. Learn which ones you should be doing and the ones to avoid.
The way in which you perform movements and exercises is often more important than the movements themselves. Identify these key aspects.
Strength is important, but valuable only if you possess the coordination to use it. Coordination is the most overlooked aspect of skill development.
Flexibility is necessary but the benefits require building the strength to support it. Should you do static or dynamic stretching? Or both? Or neither?
Mobility is critical to staying healthy but does not guarantee high level movements. Great mobility should be a consequence of proper training not the goal.
Arm care is necessary, but needs to be accompanied by entire body care. Your arm is just one part of the complex full body movement of throwing a baseball.
Weighted balls - good or bad? Harmful or helpful? Do they really build velocity? What about arm fitness? Are they a tool you should have in your toolbox?
Warm-ups are designed to keep you from getting hurt, so why isn't yours working? What elements does a good warm-up contain?
If you aren't putting in the reps, then your skills won't improve. Experts claim 10,000 hours of practice = mastering a skill. Guess what; there's more to it than just putting in the time. Learn why the experts are wrong and how you can develop skills faster.
If you are putting in the work, you need to spend time recovering. What are the best methods and why? Which ones are you doing wrong and how can you make them work for you?
Arm strength vs arm speed. What's the difference? Which one do you want? Do you have to choose?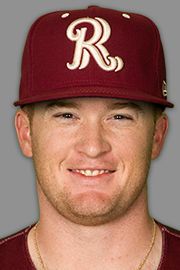 TYLER DAVIS, Texas Rangers
"I wanted someone that would help push me to try new things, get myself out of my comfort zone.
Dan has helped me to grow as a professional and to have a better understanding of how my body works best as a baseball player, as well as collecting data about how I perform to optimize my skill set on the field of play.
If you truly have the desire to improve every day you will thrive and working with Dan Kopitzke is the right thing for you to do."
Now's the time to start Building a High Performing, Resilient Body.
It can be confusing with all of the information piled up out there.
I've sifted through it all for you. I've done the work.
Everything has been meticulously selected, perfected and tested.
All YOU have to do is click the button below to register and then
SHOW UP READY TO LEARN AND GET TO WORK.
No spoon-feeding
I will make you think and question.
I will provide you with the tools to determine for yourself what's true and what isn't.
I will teach you how to fish so that you can feed yourself.
I will be your guide, showing you the way, providing the clues, sharing my insight so that you can
become the best version of YOU on the baseball field and perhaps beyond.
"I have just finished my first week with Coach Dan. He has brought a new perspective on how to not only pitch but move the body and how to train in that way. After just one week my body feels much better and my understanding of the game has grown immensely. I will be looking forward to working with him well beyond this season."
Strength and Conditioning


Speed and Agility


Mobility and Flexibility


Throwing and Pitching


Balance and Coordination
Will G.
"Training with Dan Kopitzke has been paramount to my success as a baseball player. Dan is passionate about providing all the resources necessary for the players to reach their full potential. It's an atmosphere that breeds better players and better people."
Brighton H.
"While having had success with baseball prior to starting the training process with Dan I was at what felt like my limit of potential for the knowledge I had at the time. That was not the case. From day one I was evaluated and my limits began to be pushed and tested each and everyday. Within one Summer I went from being a "Soft Lefty to a legitimate "Upper 80's LHP" even touching my first 90-91's. None of this would have been possible without Coach Dan."
+ Movement Assessment
+ Throwing Assessment
I will assess your current capabilities and physical restrictions through a series of assessments. You will communicate to me, your goals and concerns and briefly describe who you are as a ballplayer.

I will craft your personalized plan and you'll begin

 implementing it into your training with my guidance, ensuring that you understand exactly how to apply it.

These lessons will be reinforced over your on-site days and beyond, arming you with the knowledge and confidence to attack your training for the rest of the year with me and the on-line course.
​"Dan's training protocol is unmatched and I wouldn't trade the past two Summers training with him for anything. Some of the guys I trained with are now some of my best friends. Thank you for everything, Coach Dan. I wouldn't be the person or baseball player I am today without you."
The Online Training Course Keeps us Connected
As a participant of this camp, regardless of how many weeks you attend, you'll receive full access to the accompanying online course, which contains lessons, training templates, assessments, live video sessions, video library of drills, exercises and progressions, challenges and more.
Seamlessly continue your training and development following the camp.
I will monitor your progress and you will have opportunities to engage with me and other members of the KB community.
I will continue to be there for you.
So you won't get derailed or feel alone once the camp ends, I will continue to be there for you, guiding you on your path to reach your goals.


Snapshot:
LESSONS
Material covered during the camp is contained in these lessons. You can access them as refreshers or reminders as often as you need. If you missed it on-site, or forget the details, you can obtain them here.
TRAINING TEMPLATES
Live updateable documents for you to track your improvements. I let you know every detail to enable you to monitor and track, hence maximize your progress.
ASSESSMENTS
Built in assessments so you can test your retention and easily evaluate your progress.
LIVE VIDEO
Periodic live video sessions with me to answer your questions, review specific training topics, provide feedback, content updates and more.
VIDEO LIBRARY
All of the drills and movements are just a few clicks away. You will be able to easily compare your videos to the demonstration videos whenever you need.
CHALLENGES
Throughout the year, I will issue various challenges for you to participate in with the other camp attendees. It's a great way to add a little extra to your training.
CALENDAR
Tuesdays, Wednesdays & Thursdays
3 Days per Week
3 Hours per Day
RAIN or SHINE
Do I have to attend all of my weeks consecutively?
How are subsequent weeks different from my first?
Is there a specific agenda for each day?
What will the July and August sessions be like?
Is hitting part of the camp?
How will my training program be communicated to me when my initial week is complete?
What will I need to bring with me?
About Dan Kopitzke
Dan Kopitzke focuses on developing Superior Baseball Athletes with respect to skills, abilities, health, resilience and mental toughness. We are human first which means in order to excel in baseball we must possess and enhance basic human movement skills. Without them, we are risking health or performance or both.
​
It's an ever-evolving model while maintaining solid grounding in first principles.

He works with amateur and professional athletes that have the desire to play well at a high level and are interested increasing their capabilities, skills and capacity to work and perform. He makes the training fun and interesting and engages athletes in making lifestyle changes to align with their goals.